Selamat pagi dari menu sehat!
Halo foodies! Selasa rasa Senin ya. Pastikan tetap semangat membuka awal minggu ya.
Kali ini kita merepost resep Banana Chia Pudding milik salah satu #MemberIDFB mba @atikasumarsono terima kasih telah berbagi resep sehat ya mba Atika.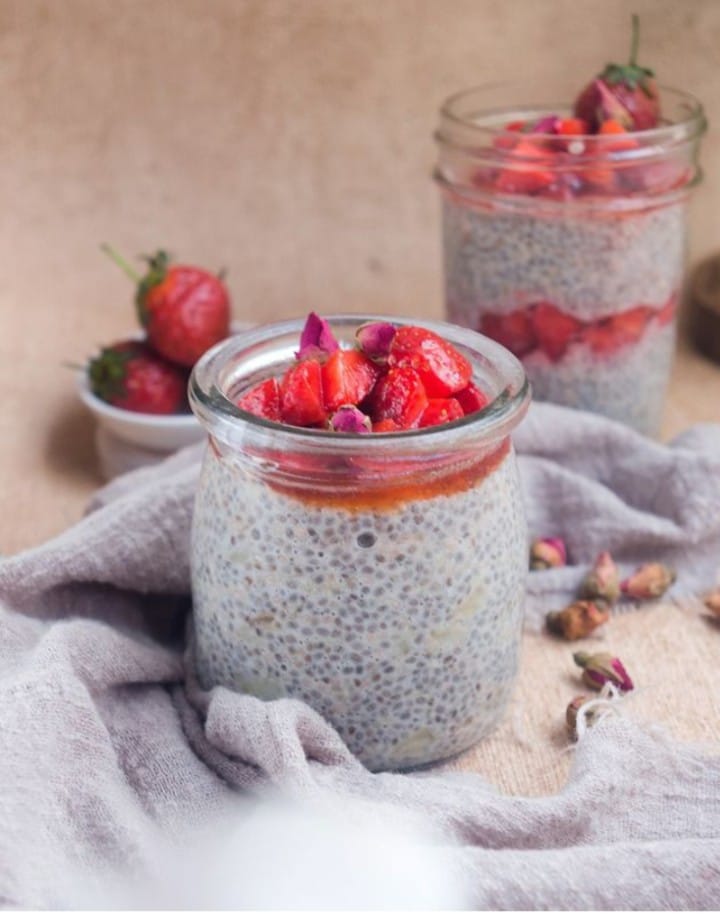 Easy banana chia pudding with strawberry and rose water is perfect for breakfast or iftar.
Banana Chia Pudding
1 ripe banana
1 teaspoon honey
1/4 cup chia seeds
1 cup milk
1 cup strawberries
1 teaspoon rose water
1 tablespoon honey
Cooking direction:
1. Hull strawberries then slice or cut them into smaller pieces. Mix strawberries with honey and rose water. Keep in the fridge until ready to use.
2. Mashed banana with honey, then add chia seeds and mix well. Pour milk and mix until well combined.
3. Cover the bowl and store in the fridge overnight or at least 2 hours.
4. Serve banana chia pudding with strawberry rose water.
Selamat mencoba ya!