Instagram Live Session: 24/04/22
Halo member IDFB,
Gimana kabar puasanya? Semoga tetap semangat dan diberi kelancaran dalam ibadah di bulan Ramadan ini ya.
Masih dalam suasana puasa, IDFB bersama Enzyplex akan mengadakan Instagram Live dengan tema : "How to Manage Dyspepsia During Ramadan with Enzym Supplementation"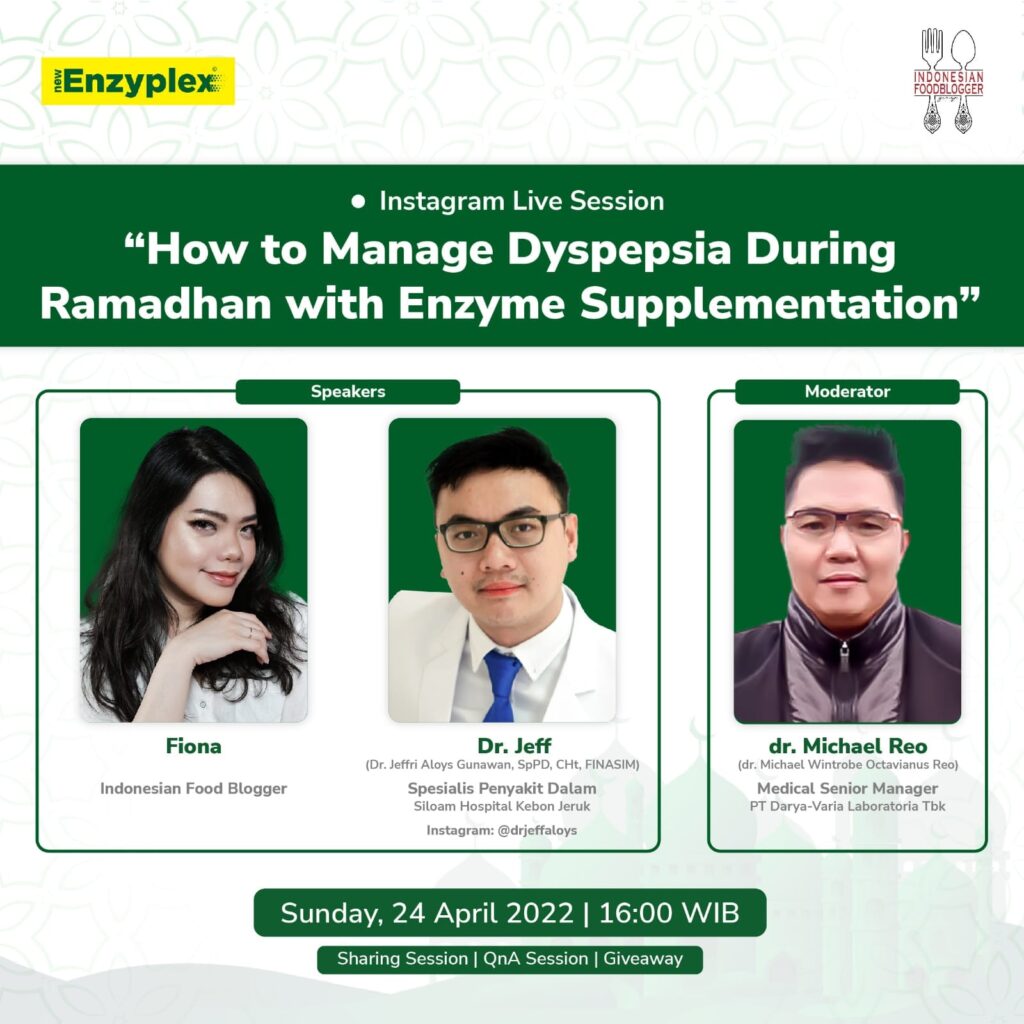 Pastinya jangan sampai terlewat ya, besok pada :
Hari : Minggu
Tanggal : 24 April 2022
Pukul : 16-17 WIB
Secara LIVE di instagram @idfoodblogger
Siapkan pertanyaannya di kolom chat untuk menanyakan apa saja seputar kesehatan pencernaan di bulan Ramadan dan bersiap untuk nanti lebaran dan tentunya akan ada banyak sekali hadiah giveaway yang akan diberikan pada saat live.
Sampai jumpa ya!
#ComfortByExperience
#MomenNyamanBersamaNewEnzyplex
#NewEnzyplex
#Dispepsia
#Gerd
#IDFoodBloggerxEnzyplex